Journey of Anton Chupak – Senior React Developer
My name is Anton Chupak, senior react developer at Bytebrand in the auto.de team. I'v got the chance to work 3 months remotely outside the office. Thus, I'm glad to share with you my experience in this blog post.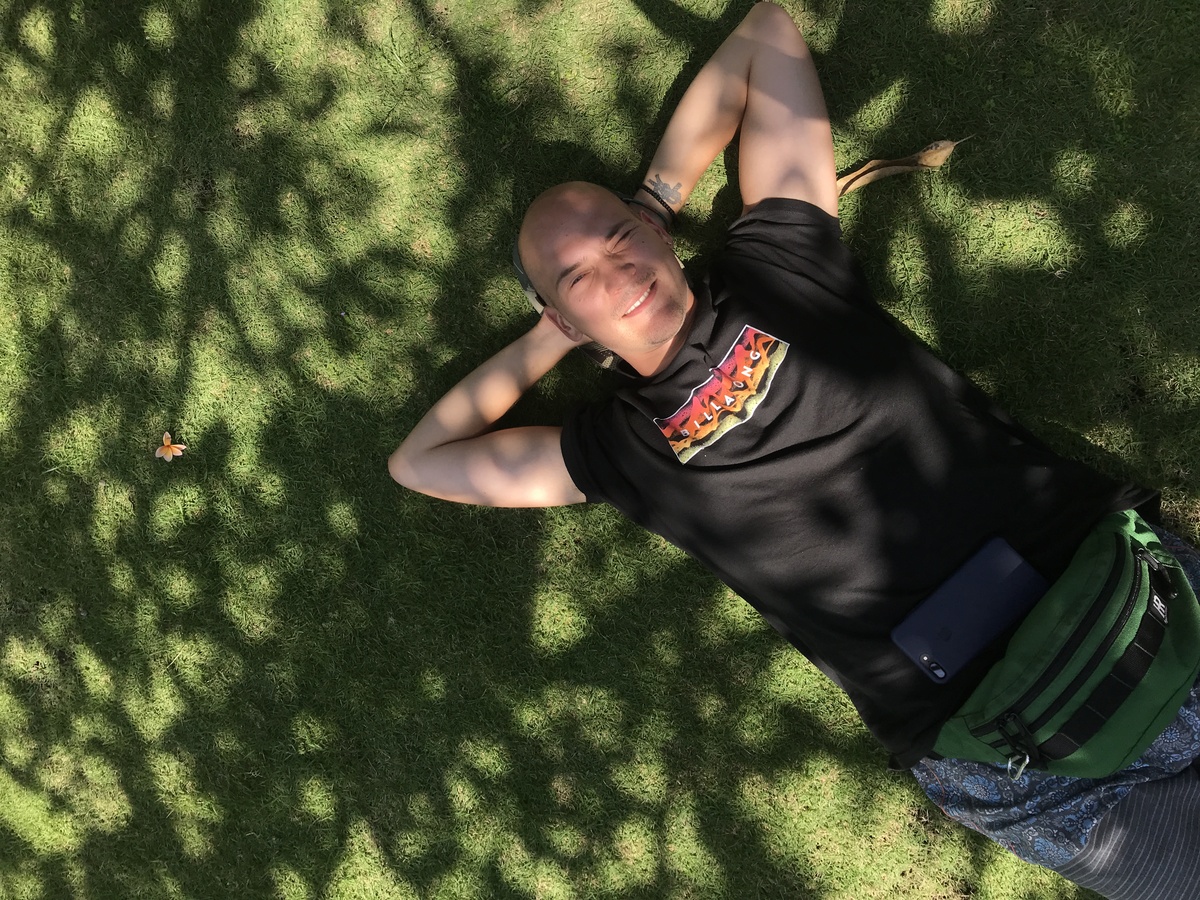 Honestly, the less I am attached to the office, the farther I wander into unfamiliar places:) The moment such a possibility appeared, I decided to try a completely new format for myself - Asia. A region with different nature, food and oceans. The choice fell on Bali, as the island seemed to be as diverse as possible, where everyone can find entertainment and easily change the situation.
Change of the time zones
The journey started with buying tickets, flying with QatarAirways, where is possible to choose the best ratio of price, quality and speed. Although it takes a long time to fly, it is not that stressful, since there is only one change, which makes it possible to limber up well before going up in the air. With a total of 15 hours of flight, I appeared in Denpasar, the capital of the island. When I exited the plane, I felt the immediate difference in humidity. Plus our trip turned out to be during the rainy season. Surprisingly, most often it rained at night and much less during the day. The first thing you have to face is, of course, the jet lag (time zone syndrome). In total, my consciousness needed 3-4 days to completely rebuild.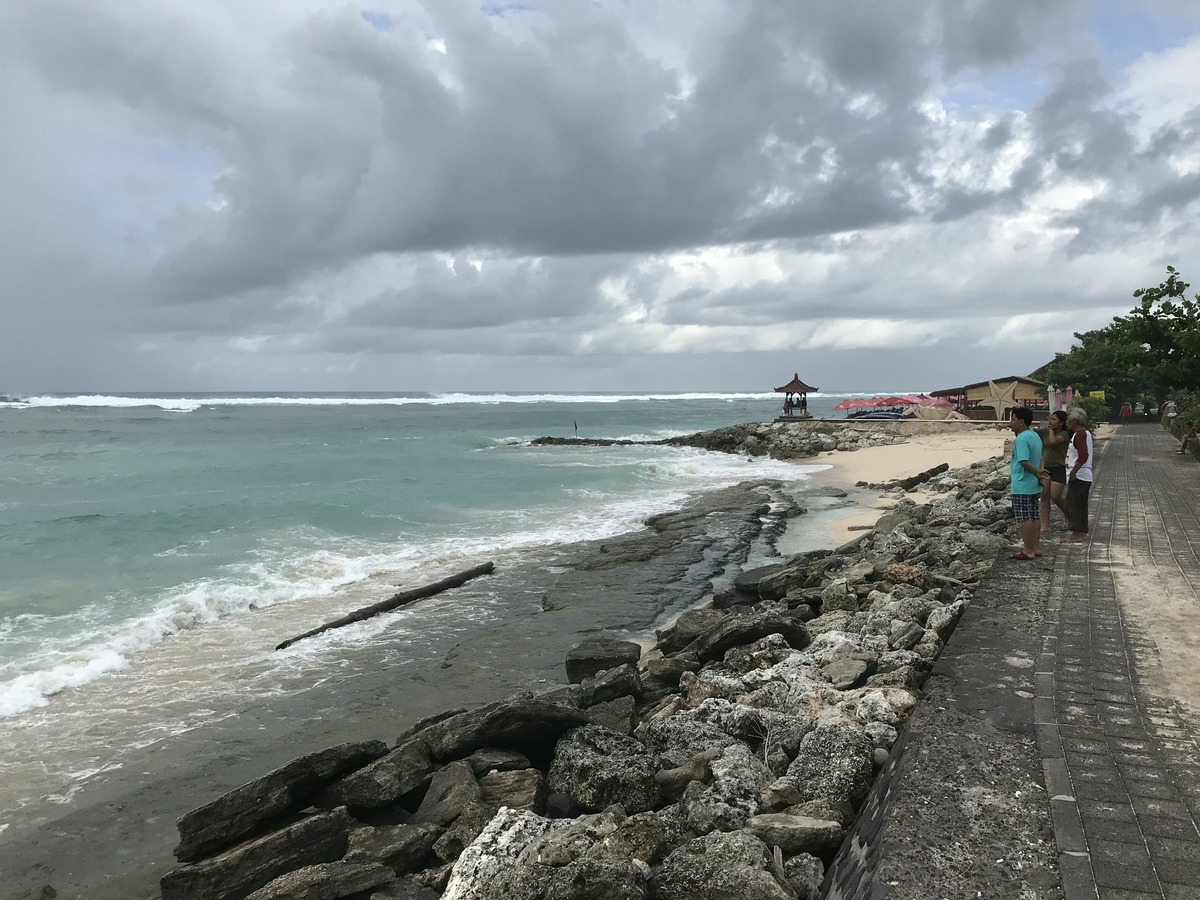 Movement and people
This is a paradise for those who love two-wheeled vehicles. Here, this is the main way of transportation and a simple scooter to cool custom motorcycles can be rented at every step and is an excellent option. Frankly speaking, people are incredibly positive and sociable. Everyone is always smiling sincerely and cheerful. I consider, that this is something that our people really miss. Probably because we did not grow up near the ocean :) Additionally, the Balinese have a lot of ceremonies and traditions. The most memorable holiday that I was able to take part in was Nyepi, the Balinese New Year, however it is also known as the Day of Silence. Imagine a holiday during which almost nothing happens. On this day, you cannot work, leave the house, make noise and turn on the light. Many providers turn off the internet and even the airport doesn't work.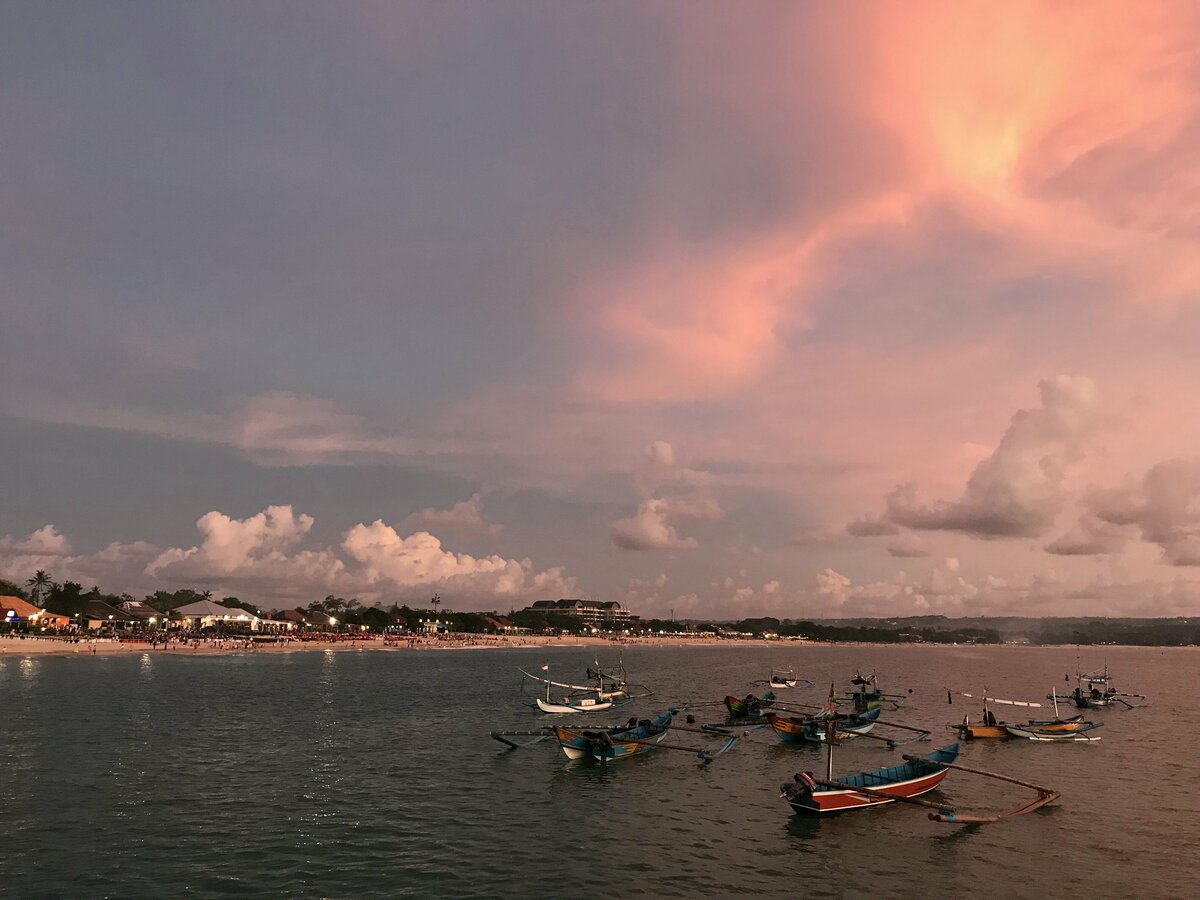 Climate and nature
The island can easily charm everyone with its nature. Green rice fields and terraces gladden the eye throughout the island. Volcanoes, waterfalls, mountain lakes, strawberry farms, coffee plantations, botanical gardens and monkey temples – just amazing. Moreover, the underwater world in Bali deserves the special attention.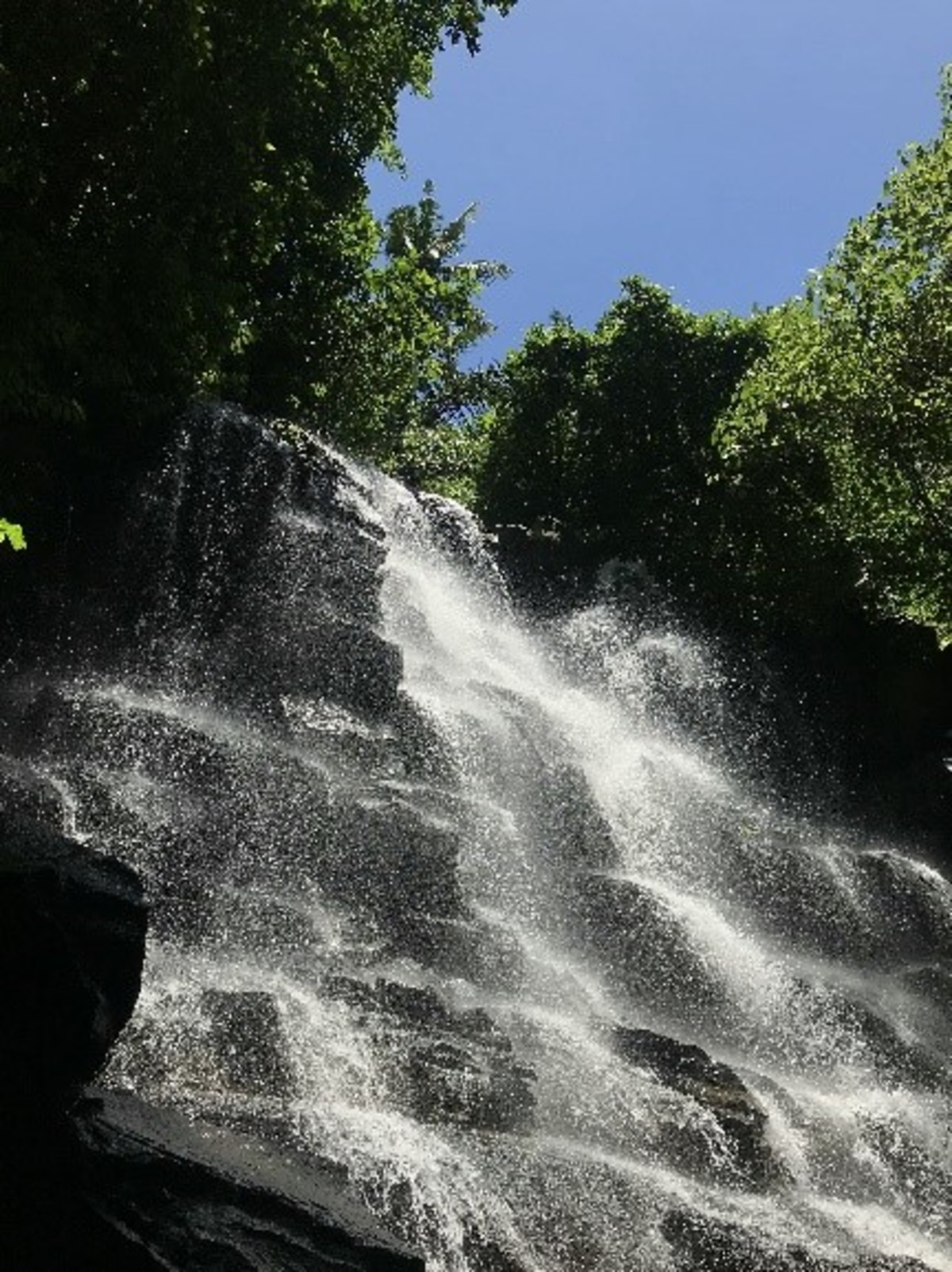 Moving around the island, I became more and more convinced that the beaches are not so paradisal, and the ocean is not always turquoise. But here everyone can find what they need. On the north and east sides, the island is washed by the Bali Sea, where you can discover places with calm sea and clear water. There are also wonderful places for snorkeling and diving. As for those who love surfing more, it is better to go to the southwest of the island.
The rainy season does not spoil the holiday so much, but rather helps to endure the heat. However, you quickly get used to it and after a month you feel quite comfortable.
Food, Workplace and Internet
There were no problems with the food as there was a great number of different cafes with any cuisine, but the most common traditional food is fried rice and noodles (Nasi goreng / Mie goreng). Besides, there were also many markets with fresh fruits, vegetables and seafood.
At first, I worked in a coworking space and several cafes, but for myself, I realized that I like working at home since you do not waste time on the road. The most important thing is to organize your workspace. The good wi-fi on the island is really worth looking for. But there are no problems with the mobile Internet, as almost everywhere the phone shows LTE.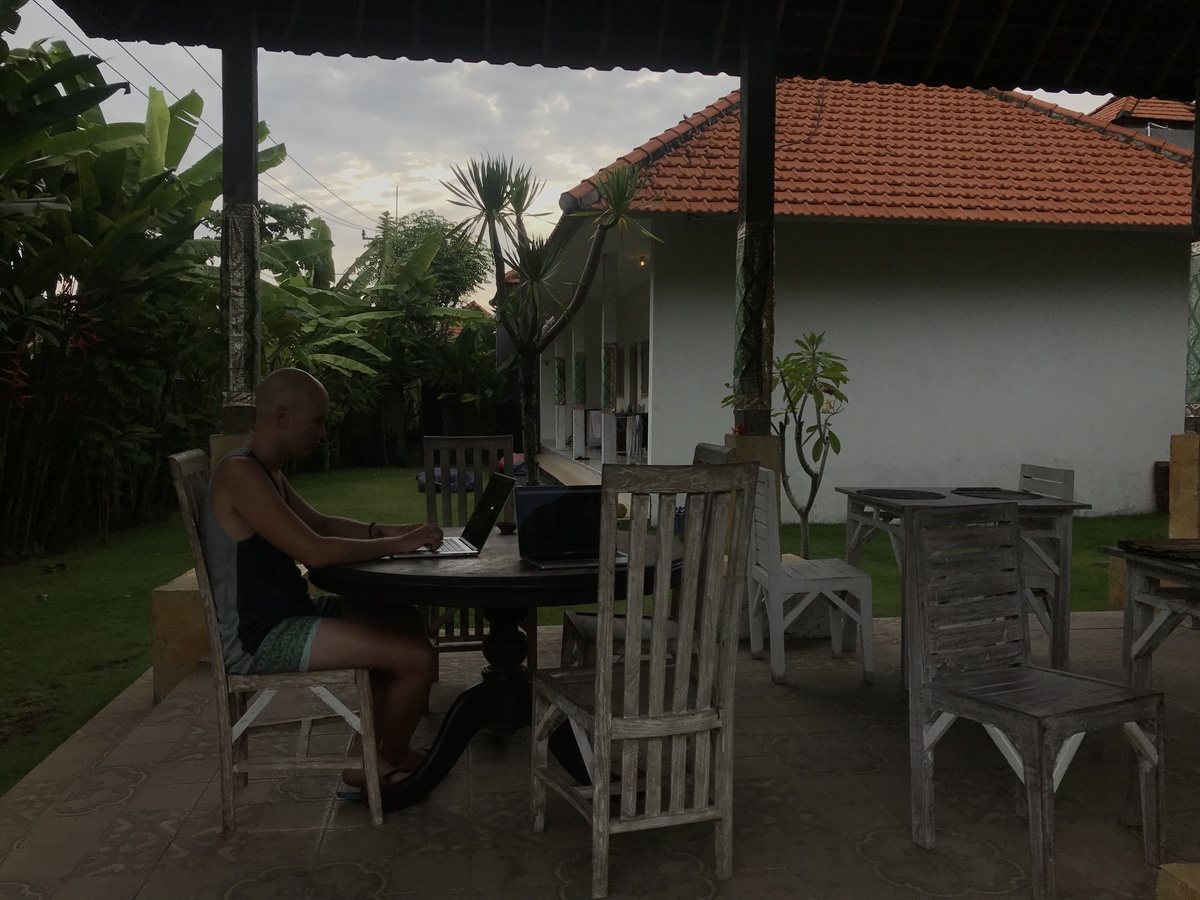 Working rules
The main working rules were:  
1) that I am responsible for having internet during the working hours because days without it are counted as not working days.
2) In addition, my pensum was decrease by 20%.
3) With 1 hour slot in the morning, I had to be visible in the corporate chat everyday.
Working challenges
I knew that I will face working challenges, such as finding the right location, getting used to the new environment, climate and time zone changes, and missing the real faces of my favorite team😊
Additionally, take the responsibility for my remote work. To perform well under such exotic circumstances, I adhered to the working rules, worked in the calm atmosphere without any distractions, ate lots of healthy food for the better productivity and mobility in multitasking. Most important, I always had a fast internet.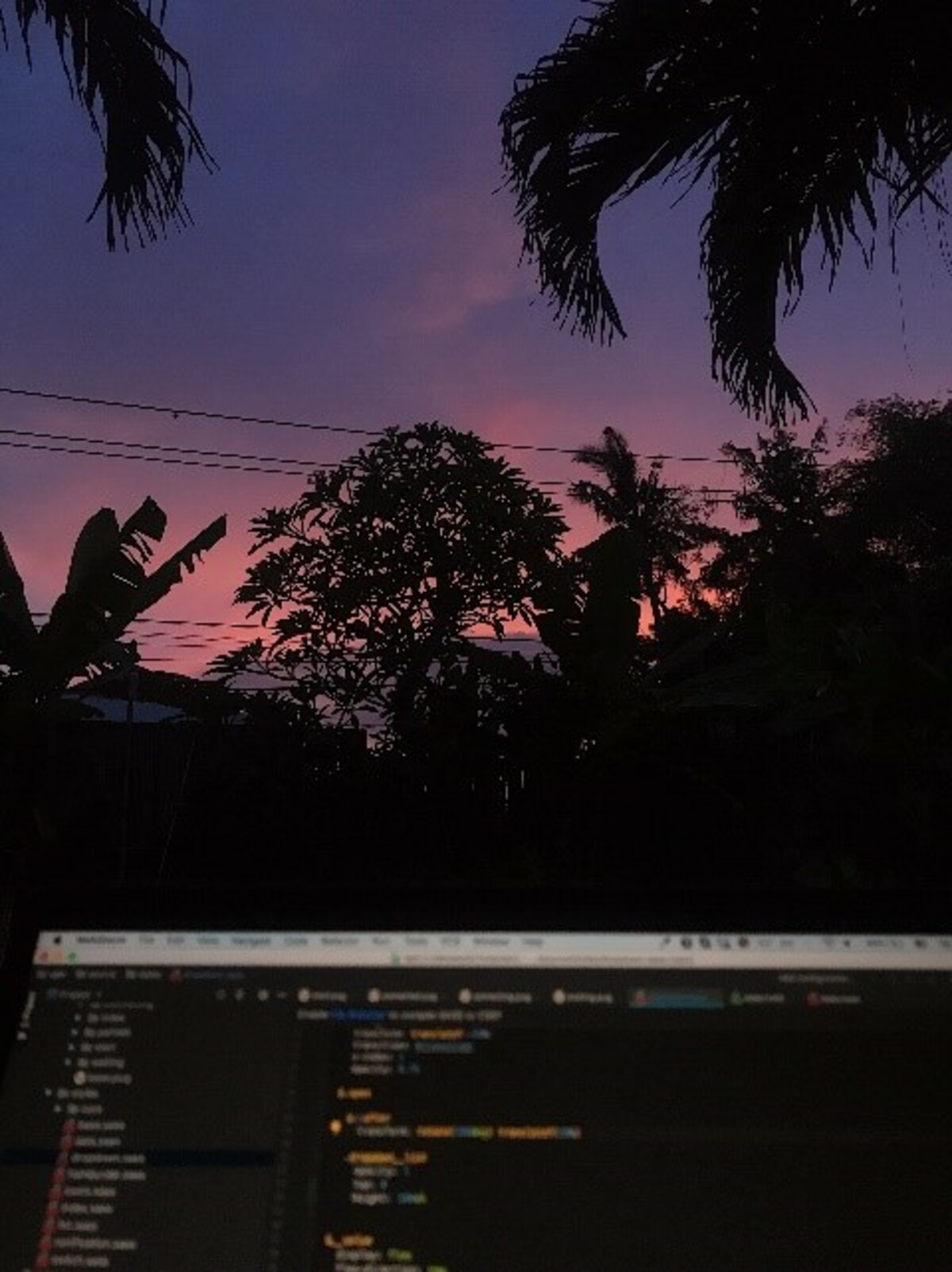 Work and travel, does it work?
For myself, I realized that remote work greatly increases responsibility, since many things have to be handled independently. Yes, this format allows you to fly to another city or country, but you need to understand that this is not a vacation, where 100% of the time is spent on excursions to interesting places. These are full working days, constantly in a new place and sometimes you have to spend more time on work than in normal conditions. Although challenges are sufficient, I assume that working abroad works when you take it seriously.
Thank you Bytebrand for this opportunity! This format was such a great experience for me.
Share

admin
Administrator