Sorry to break it to you, but you're doing Halloween wrong. For some reason, you think it's a day for kids to get dressed up, go from door to door, and beg for candy. If that's what you're into, then fine, no judgement from us. But I think you could learn a thing or two from the way we do it in Ukraine.

For starters, Halloween isn't for kids. It's a day dedicated to scaring the cr*p out of people and partying. That is not kid friendly. In Ukraine it's only for the young at heart.

Second, Halloween isn't any kind of puritan holiday. It's purely commercial and fun. All we want is to have a good time. If you live in a big city, you'll have lots of options. Nightclubs have halloween parties on October 31st and if nightclubs aren't your scene you can have a home-based party. Whatever you do, the most important thing is to dress up and prepare for frightening fun!
​
Since Bytebrand is all for fun, we had our own Halloween style festivities. The HR department and a team of dedicated Halloween fans decorated the whole office. Walls, tables, kitchen, workspaces...even the ceilings were transformed into a Halloween dream (or, should that be nightmare?). All it took was a little Pinterest inspiration, a dash of creativity, and a whole lot of supplies.

We had ghosts, spider webs, helium balloons and even jack o'lanterns. Our HR manager Iryna broke a couple of nails carving pumpkins, but she insists it's worth it….
​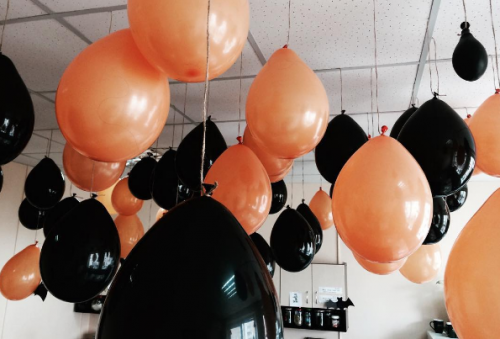 ​Even though the decorations were awesome, it wasn't the staff favorite. That award was taken by good, old fashioned "trick-or-treat". Surprisingly, no one wanted tricks… Treats for everyone! Because that's what Halloween is really all about :)​