In our last post we talked about making sure our employees are comfortable by getting them air conditioning to survive the summer swelter . We didn't want you to think we're getting soft so this is a post about making our staff uncomfortable.

Don't worry, we're not talking about harsh working conditions. We didn't take away their chairs or use the a/c to turn them into icicles. The discomfort we're talking about is personal growth.

You know how it gets when you've been working for a company for a while. You know the processes like the back of your hand. You know how decisions get made. You know which co-workers are on your wavelength and who you should give a wide berth. Just when your desk becomes your second home...that's when you're at risk of getting too comfortable.

If you get too comfortable, growth comes to a grinding halt. 

Part of Bytebrand culture is to "always be growing". We only want to work with the best people who take responsibility for staying at the top of their game. Needless to say, we take staying out of the comfort zone very seriously.

Our most recent internal development program was a Business Analysis course for experts in related fields - QA, PM and BAs. The course was delivered by our very own BA and PM expert Marco Kundert. Despite Marco's demanding schedule he made time to pass on his expertise to team members in twice weekly classes. (The classes were described as "thrilling".) Business Analysts got to advance their skills, while, Project Managers and QA specialists expanded their perspectives to become more valuable, well rounded Bytebrand staff. 

We learned about the latest tools. We tested some cutting-edge brainstorming techniques. We even tried new systems for productive teamwork. All in all, it was the perfect way to keep us on our toes and out of our comfort zones. 

Our newly-qualified QA specialist Romanna attended this course and now has the opportunity to upgrade her skills taking real business cases, working with clients. When asked about the course, she said: 

"Thanks to BA course I can now handle things I haven't even expect to be familiar with - Software Requirement Specification (SRS), User stories, Domain models etc. I'm also happy with a fact I had a possibility to work in group with different skills level employees, everyone could make an input into your professional growth. I fully enjoyed discussions on solutions we proposed and its integration into Agile methodology."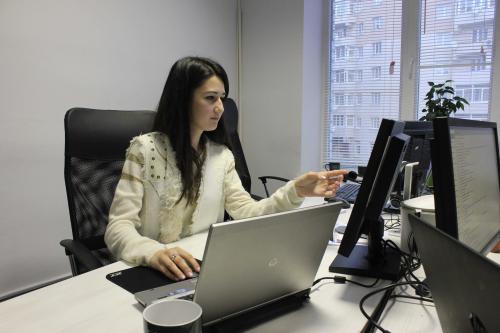 ​
The culture of professional growth at Bytebrand isn't just at the company level. We don't make our employees do extra training. Our employees capitalize on every opportunity we offer. Bytebrand stays at the cutting edge of our industry. Our clients get more expertise than they bargained for. And EVERYONE is happy with the results!
Share

Marco Kundert
Co-Founder, Offshore Manager
Linkedin
https://www.linkedin.com/in/marcokundert/