Let the party begin!
It all started on 29th of August 2020, no one expected, no one even thought, however, Bytebrand professionals arrived to chill out a bit and relax from days of workaholism. And we definitely deserved it!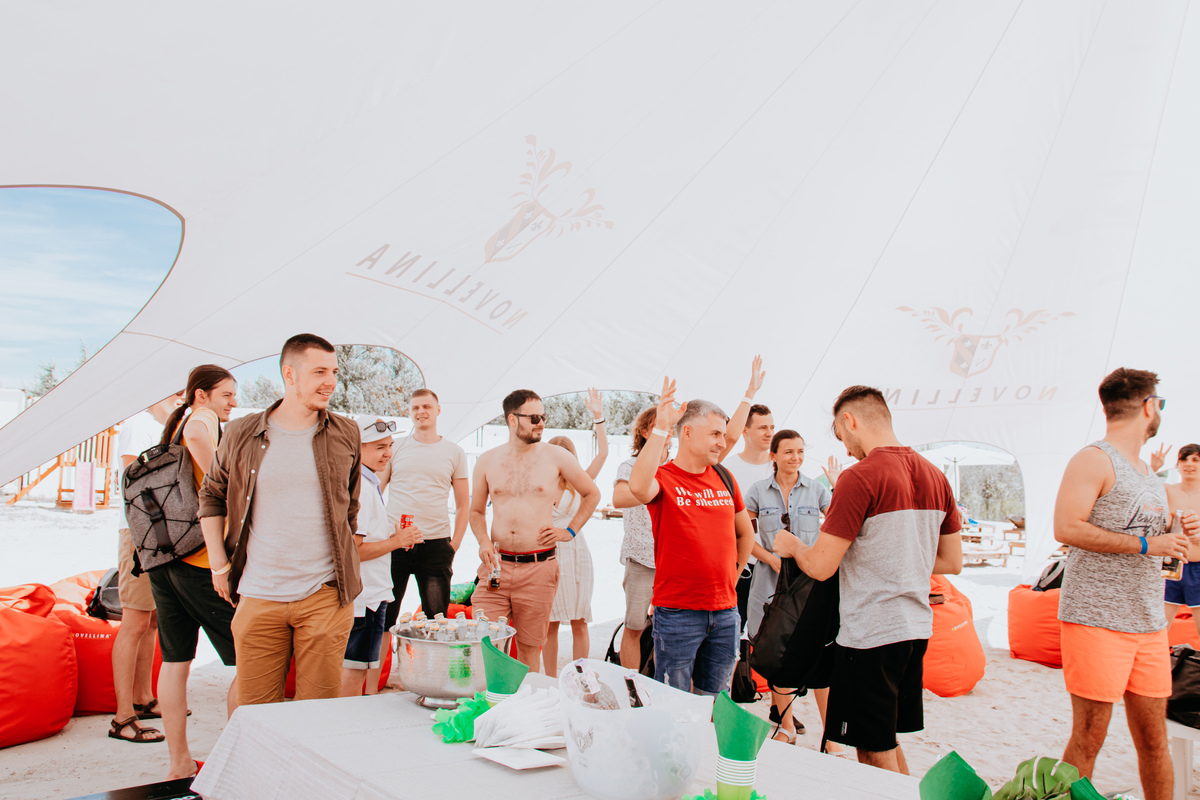 Summer heat, burning sun, warm sand, cool water breeze flowing in the air, cheering laughter from every side, and a guy suddenly appears with the water blaster! And you won't believe it, but its the Co-Founder of Bytebrand – Marco Kundert. Yes, this was all about the "Aloha summer party" of Bytebrand. We also assumed that our developers got dusted after the quarantine period and they certainly needed a breath of freshwater air and some cheerful blaster water stream into their backs.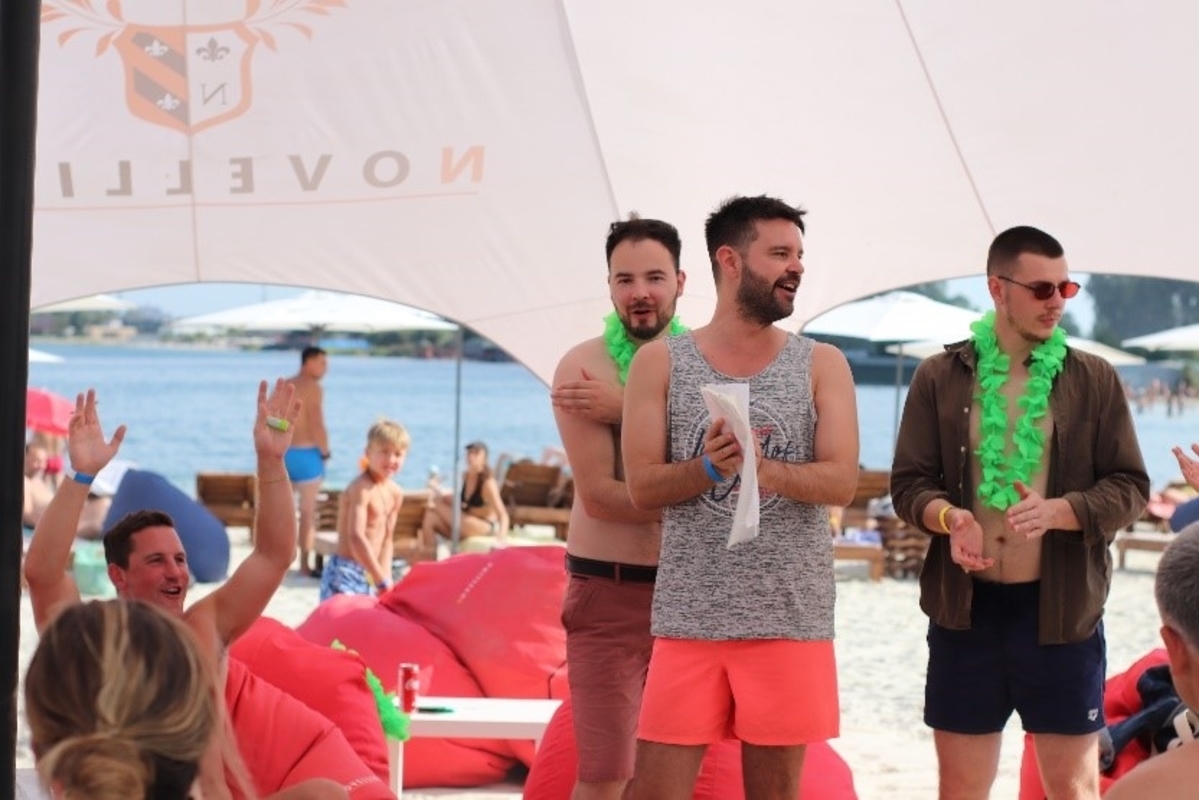 Grab your swimming suit lazy!
Do you know how to reload properly? Here is the plan. We collected everybody, whether they liked it or not. Told them that the only dress code was the swimming suite, or you will be thrown into the water as you are and voila!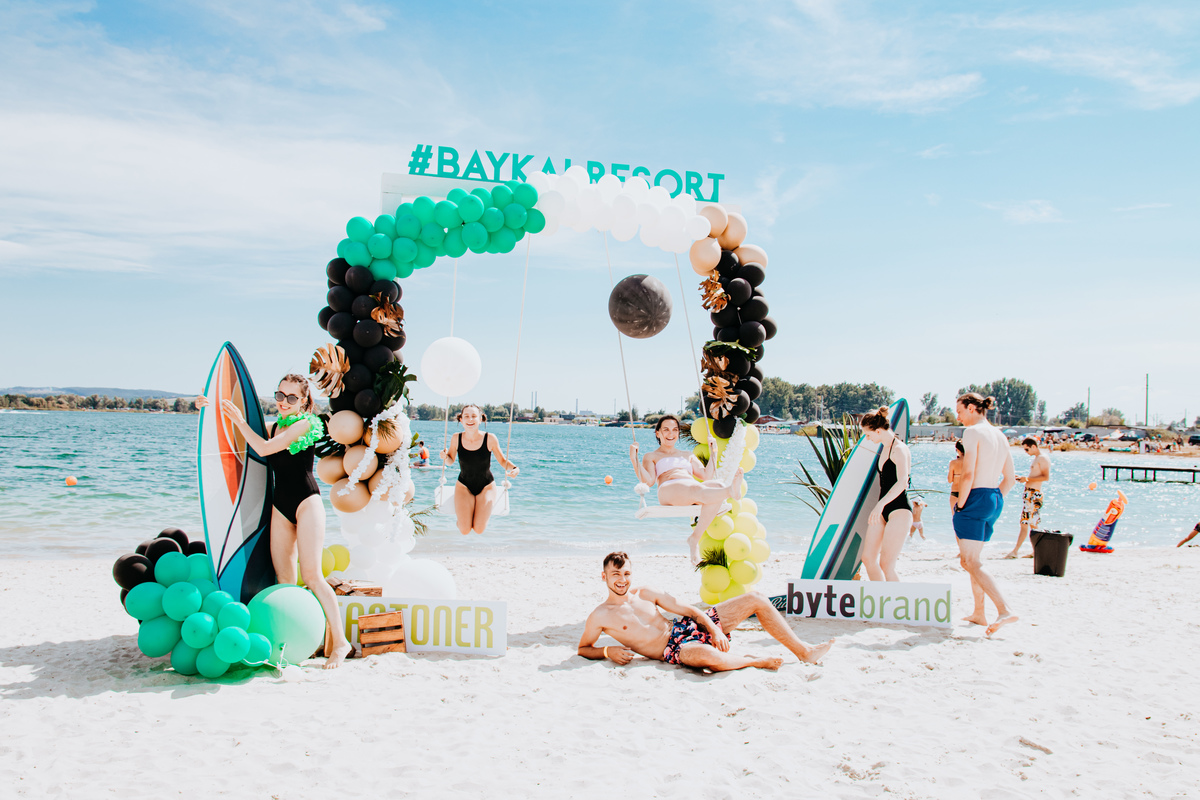 Play the game, don't just sit there!
So we went to the steepest and largest lake and started playing frisbee and volleyball with jumping in the air like crazy.
Within a while we started to playing badminton. Falling on the sand while chasing the shuttlecock and starting to laugh so the whole beach could hear you? There you go, now that's the spirit!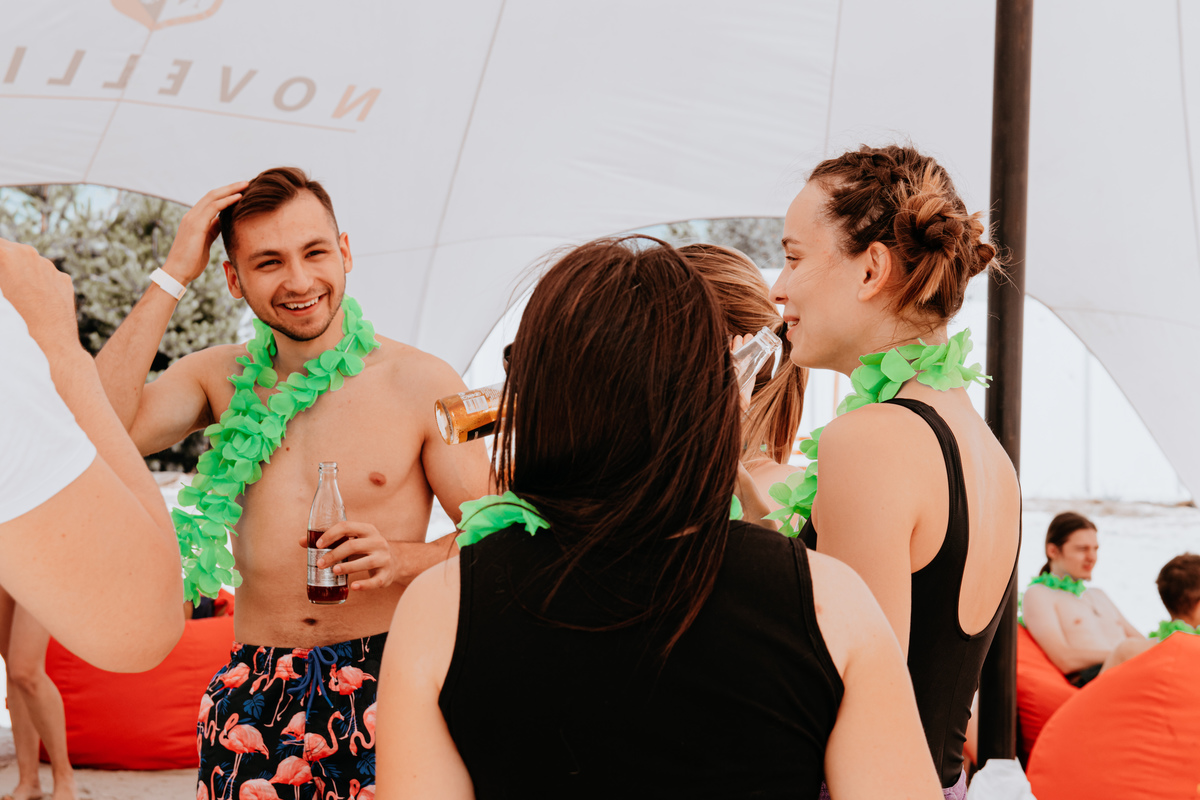 Kayak competition and golden flamingo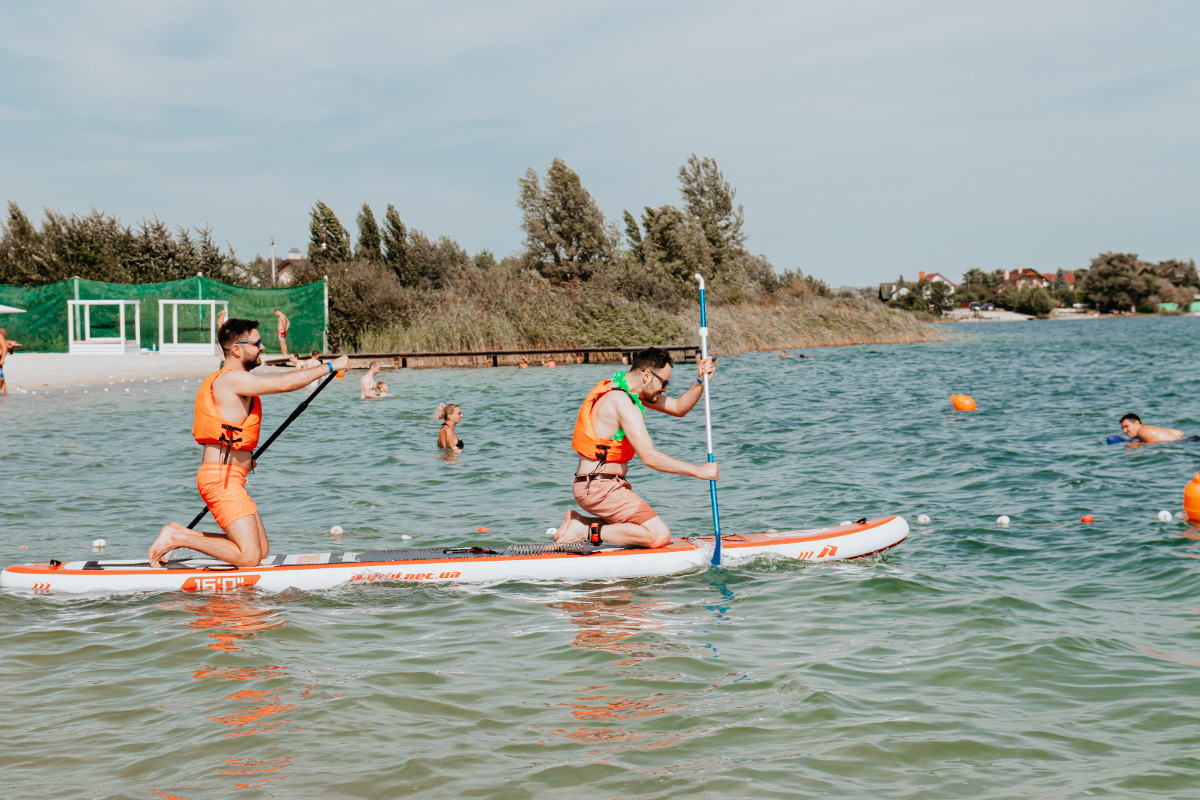 Since there was a lake why not start a kayak competition to check who is the fastest Aquaman and Aquawoman of all. The competition went smoothly with everyone being totally wet though, however, we had our super winners.
In between, swimming and hopping on an inflatable golden flamingo and chasing each other on the sand brought happy eyes and smiling faces, and most importantly, memories that everyone will cherish about this day.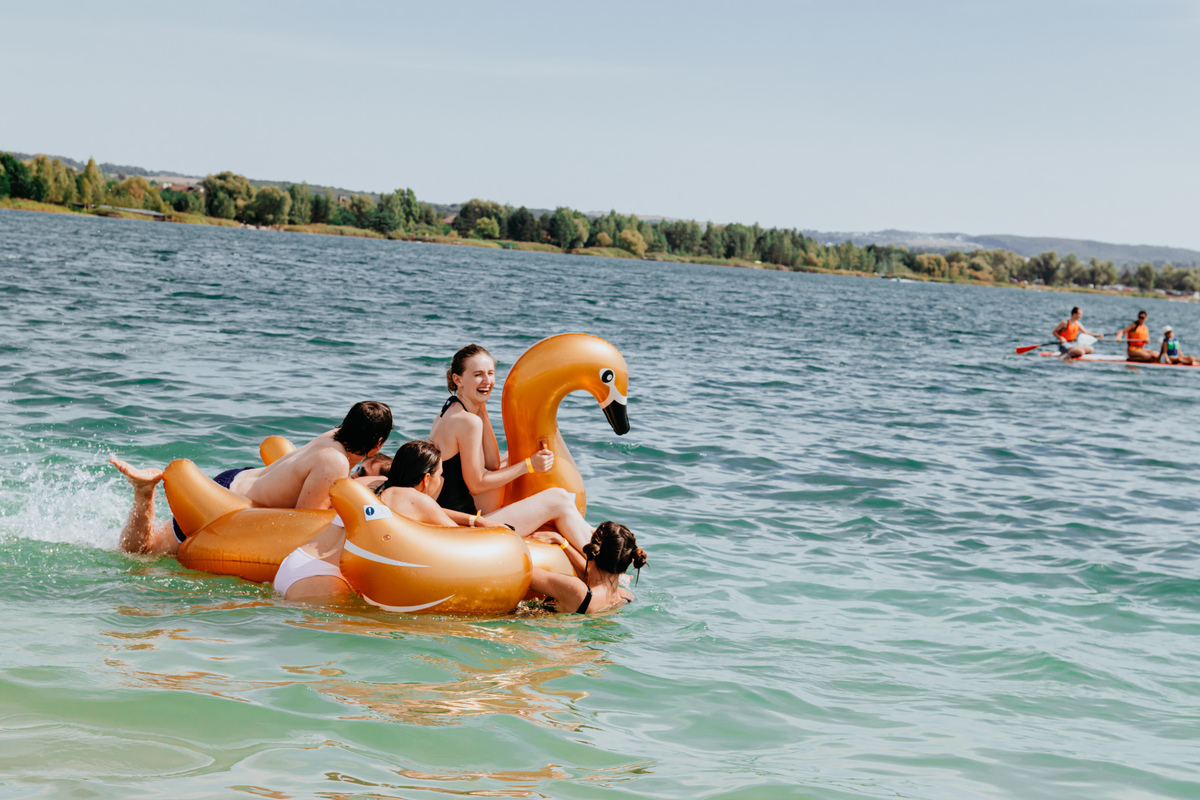 The finale
The main rules of the party were that "conversations about work are forbidden" and "don't you dare just sit there and imagine your computer in front of you" because Bytebrand's employees dive into the workflow circulation more than you think. People are workaholics, can you blame them?
As much as we encourage all of our employees with the inner company spirit, in Bytebrand we wanted them to feel total relaxation and be more energized for the autumn period. The late beautiful sunset brought the melancholic feeling of "why did the fun end so quickly" and "can you turn back time?" The answer will be " Yes we can repeat it again and we will be certainly happy to blow up your head the next season whether you are a newcomer or a business partner".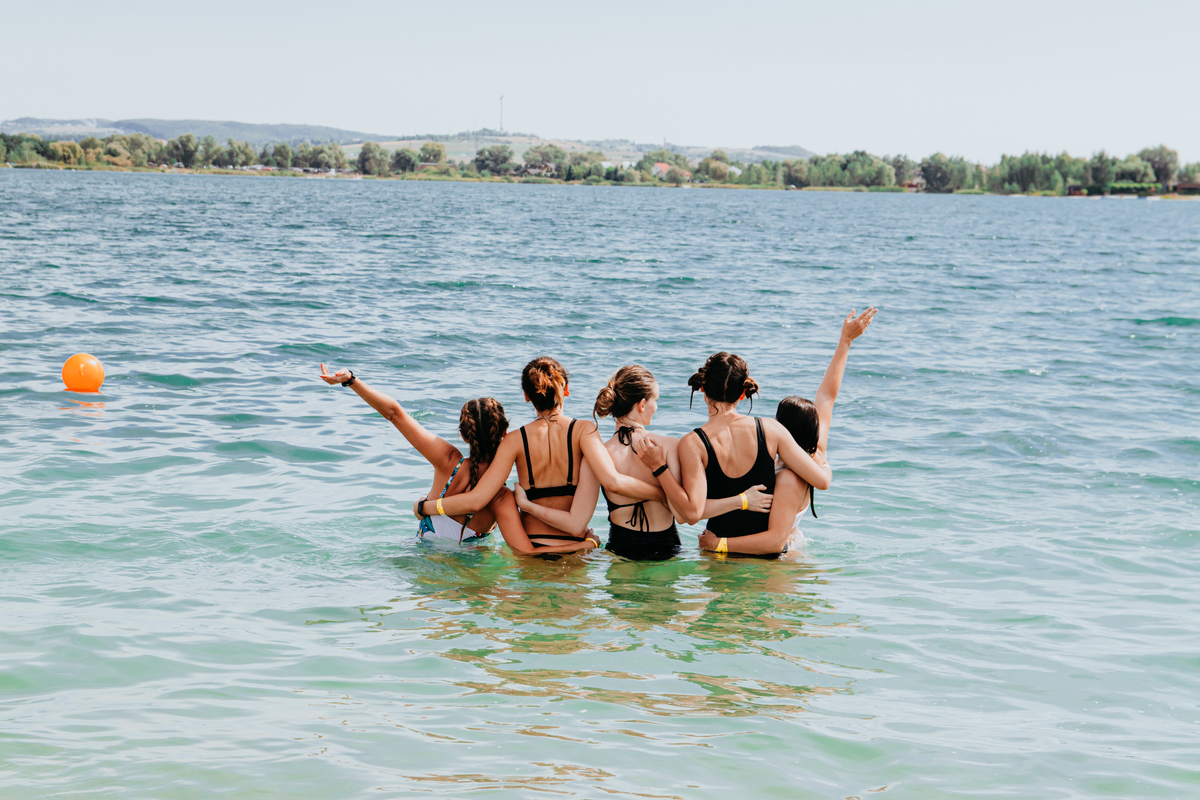 Share

admin
Administrator