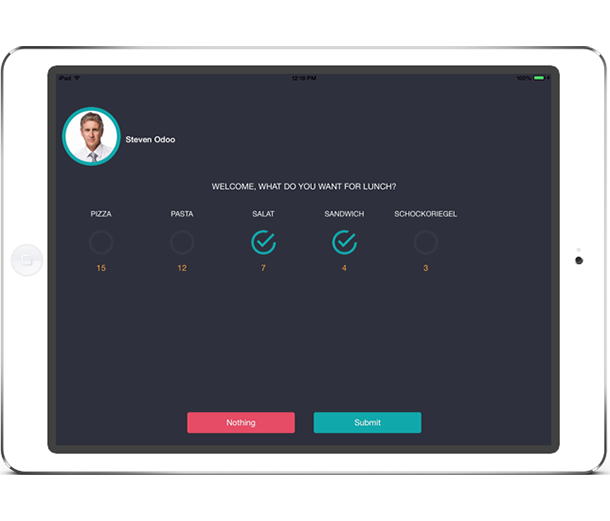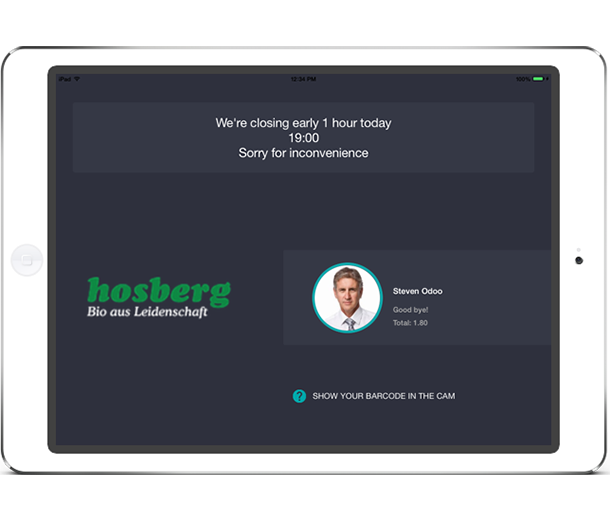 Odoo Timeclock
Timesheet software bundled with hardware scanners are often expensive and proprietary island solutions. That's why we have developed an iPad App, compatible with the great open source ERP Odoo. Odoo time clock gives the employees the possibility to sign-in/sign-out with a 2D barcode card on the entrance of your company where the iPad is mounted.
If Odoo module "Lunch" is installed and lunch items are defined, they are shown after each sign-in process and the user can choose his favorite lunch.
The company can define company wide information messages as a calendar entry, tagged with "Station" and the description of the entry is shown on the time clock app for the desired period.